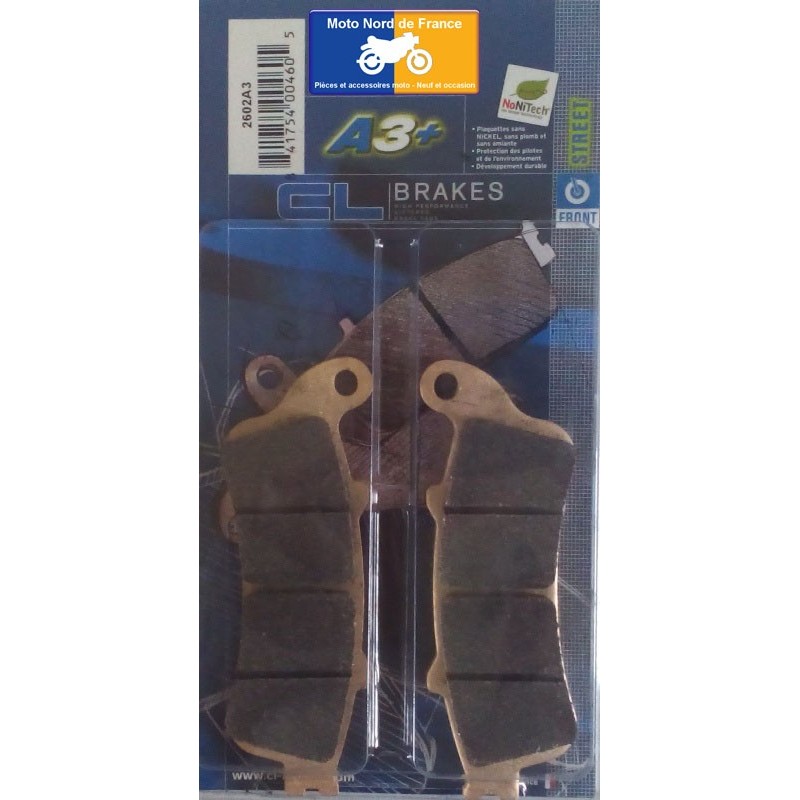  
Set of brake pads Carbone Lorraine type 2602 A3+
To equip 1 front brake caliper.
Good braking capacity : power and progressiveness.
No fading, minimal lost of efficiency in wet weather.
Remarkable lifetime.
Jeu de plaquettes de frein Carbone Lorraine pour 1 étrier avant :
Honda NT 650 V Deauville de 2002 à 2005
Honda XL 1000 Varadero de 1999 à 2006
Honda XL 1000 Varadero Travel à partir de 2005
Honda ST 1100 Pan European ABS-TCS de 1996 à 2002
Honda ST 1300 Pan European de 2002 à 2007
Secure payments. CB 3D secure, Paypal
Shipping of products in stock within 2 working days
Return possible of products 14 days after delivery
No customer reviews for the moment.