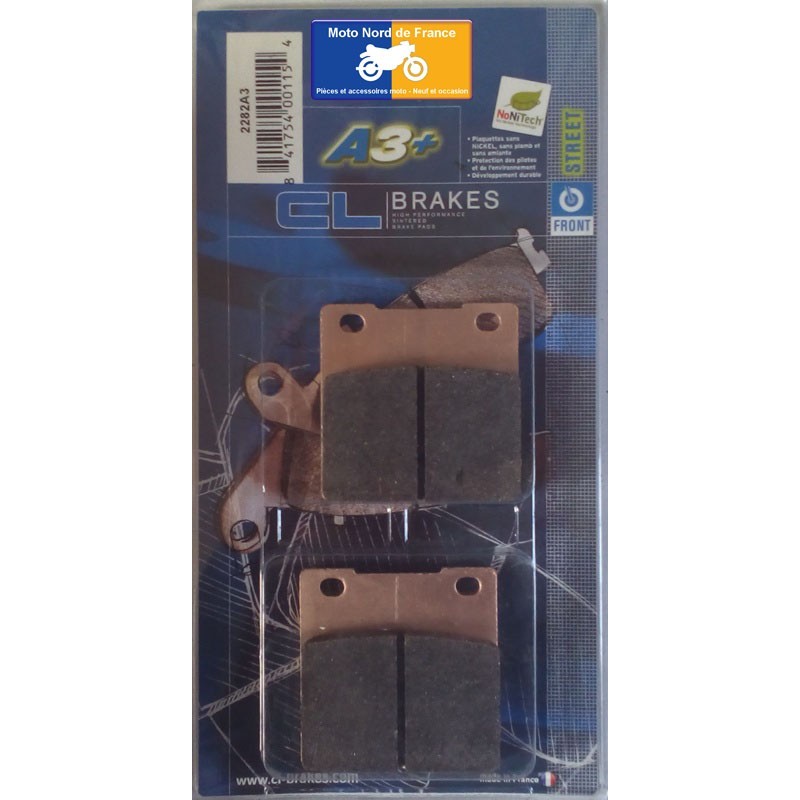  
Set of brake pads Carbone Lorraine type 2282 A3+
To equip 1 front brake caliper.
Good braking capacity : power and progressiveness.
No fading, minimal lost of efficiency in wet weather.
Remarkable lifetime.
Jeu de plaquettes de frein Carbone Lorraine pour 1 étrier avant :
Suzuki RG 250 Gamma WD modèles 1983 et 1984
Suzuki GSX 400 FW/FWS/FWS-2 à partir de 1983
Suzuki GSX 500 E à partir de 1983
Suzuki GS 550 ED / ESD / LD à partir de 1983
Suzuki GSX 550 ESD/ESE/EFE/EFF/ESH/EFG (GN71D) de 1983 à 1987
Suzuki GSX 750 SE Katana modèle 1985
Secure payments. CB 3D secure, Paypal
Shipping of products in stock within 2 working days
Return possible of products 14 days after delivery
No customer reviews for the moment.