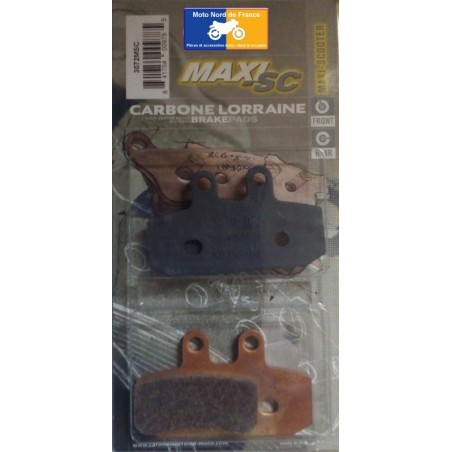  
Set of brake pads Carbone Lorraine type 3072 MSC
To equip 1 brake caliper.
Excellent high energy braking capability.
No fading, good performance in the rain.
Progressive and powerful braking.
Low wear of disk and pads.
Secure payments. CB 3D secure, Paypal
Shipping of products in stock within 2 working days
Return possible of products 14 days after delivery
Most sintered brake pads are made with nickel.
Some studies have shown that nickel can jeopardize your health (allergic and carcinogenic risks).
However, there are no restrictions prohibiting its use.
Aware of this problem, CL Brakes research has developed NONiTECH: The NO NICKEL TECHNOLOGY.
To protect its employees, its clients and the environment, CL Brakes products are free of lead, asbestos and nickel; and CL Brakes opts for sustainable development.
No customer reviews for the moment.