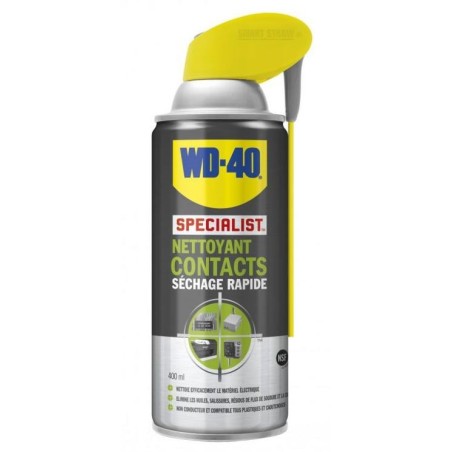  
Spray electric contact cleaning WD-40 400 ml
Effectively clean electrical equipment.
Removes oils, dirt, flux and solder residue.
Nonconductive.
Compatible with all plastics and rubbers.
Secure payments. CB 3D secure, Paypal
Shipping of products in stock within 2 working days
Return possible of products 14 days after delivery
WD-40 Specialist Contact Cleaner effectively dissolves oils, greasy deposits, dirt, dust, solder flux residues and condensation on electrical or electronic equipment including delicate materials.
Its non-conductive, quick-evaporating formula leaves no residue.
Compatible with all metals, plastics and rubbers.
Recommended for:
Contactors
Printed circuits
Printers and copiers
Switches
Reading heads
Etc.
No customer reviews for the moment.