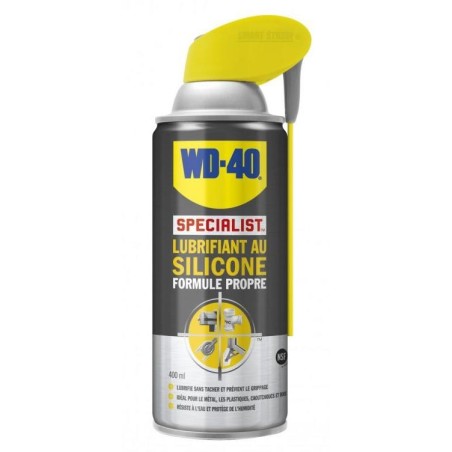  
Spray of silicone lubricant WD-40 400 ml
Lubricate without staining and prevents scuffing.
Ideal for metal, plastic, rubber and wood.
Water resistant and protects from humidity.
Secure payments. CB 3D secure, Paypal
Shipping of products in stock within 2 working days
Return possible of products 14 days after delivery
WD-40 Specialist Silicone Lubricant has a non-fouling formula with excellent lubricating properties to allow movement of parts.
It provides both moisture insulation and corrosion protection after quick drying.
Its formula is compatible on all metals, plastics, rubbers and wood.
It prevents friction and seizing of moving parts with high performance in the event of high pressures.
WD-40 Specialist Silicone Lubricant is resistant to temperatures up to 200 ° C.
Recommended for:
Belts
Tools
Slides
Doors and hinges
Etc.
No customer reviews for the moment.
Customers who bought this product also bought: